• Jill Alexander • Best You • body positivity • bohemian • boho • celeb • chic • dress your shape • hourglass • maxi dress • Missy Size • missy style • Plus Size • plus size style • spring • style • women
Almost daily at the store, we will have a "first timer" come in and say,   "I have to keep this place in mind the next time I have someplace to go!", To which we respond,   "Everything in here is meant to be worn every day, and for special occasions.  We want you to wear everything in your closet." This is a core value at JAD, and one that received lots of publicity this week when we dressed Heidi Durbin, the gorgeous wife of James Durbin, for the American Idol Finale.  People were surprised that we started with something...
---
• Jill Alexander • Best You • Clear Out • Inspire Joy • New Year • New You • Organize • Refresh • Renew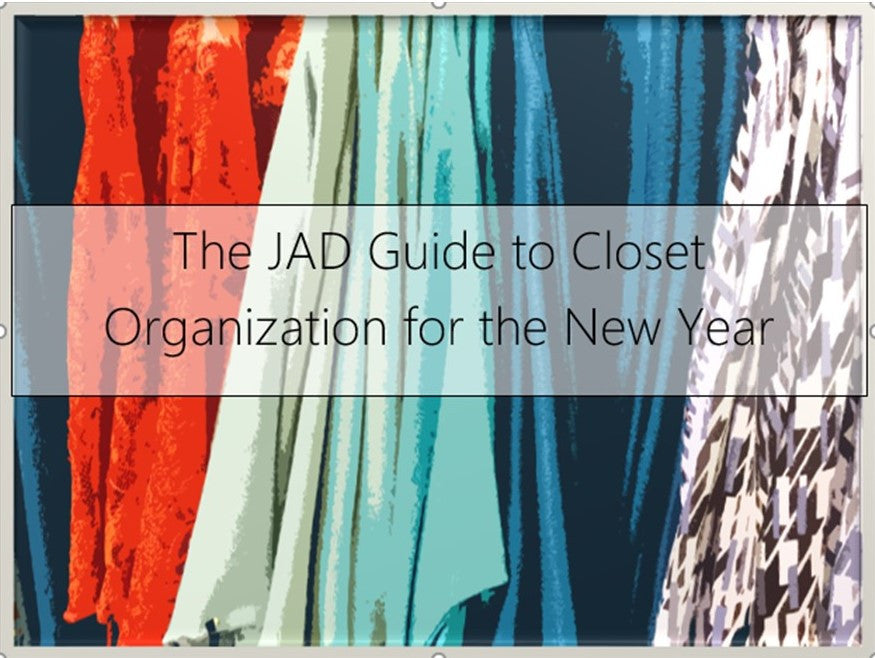 Starting fresh seems to be a common theme with every new year.  Clearing out anything unnecessary, neglected or excessive can open up opportunity for things that are fulfilling, adored, and inspire joy.  Our closets are no exception to this rule.  Many of our customers have been inspired by Marie Kondo, author of The Life Changing Magic of Tidying Up. She takes you through the emotional "letting go" of the unnecessary.  If you've not read her book and want to jump in right away, we've compiled some of our favorite ways to jumpstart the process. Get Excited! If you haven't heard,...